Remodeling is a big investment for you and your family, and there are always going to be what if's when remodeling. What if my style changes? What if time goes on and it doesn't look modern anymore? What if it doesn't feel like me?
Well, we've got an answer to all of these questions—decor! 
We know that remodeling is a big deal, and that you don't get to do it very often. Decor is the best way to change up your space, so that it fits your style or what's trending at the moment. Decor is especially helpful if you're someone who likes to constantly switch it up. An entire remodel might seem like an impossible feat, but with decor, you'll enjoy your space for many years to come! 
Instead of just explaining this concept, we wanted to show you in a kitchen we recently remodeled. We brought in three different styles of decor and were actually able to change up the look of the space three times! 
As you'll see in the video, our first style of decor was a contemporary and modern look. This included a lot of black accents, with some greenery added in. Additionally, the contemporary look has a lot of geometric shapes and lines that help to give it a streamlined look. This especially worked well with the neutral colors and black hardware in this kitchen. One of the easiest ways to change up the look of your kitchen is to change all of the hardware. You can change the color, style, stain, and more—the options really are endless when it comes to hardware.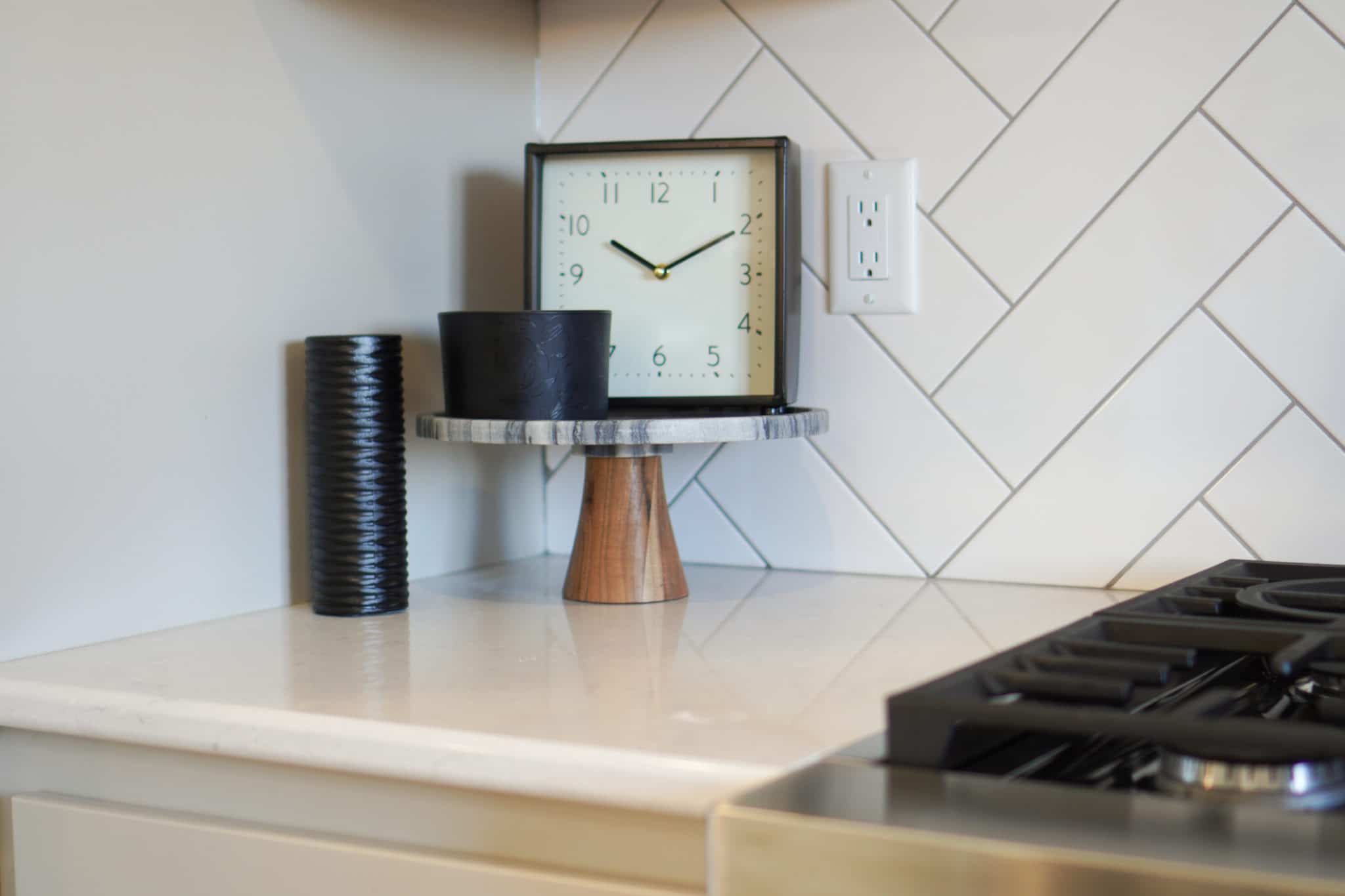 Next, we switched to a more transitional look for decor. The transitional style is by far, the most neutral of styles. If you don't like to have super bold decor in your home, this is the style for you. This style decor can go with almost any style of kitchen. If you're going for this look, include mostly neutral and wood toned decor such as cutting boards and picture frames. You can also include some live greenery to give it a more natural feel.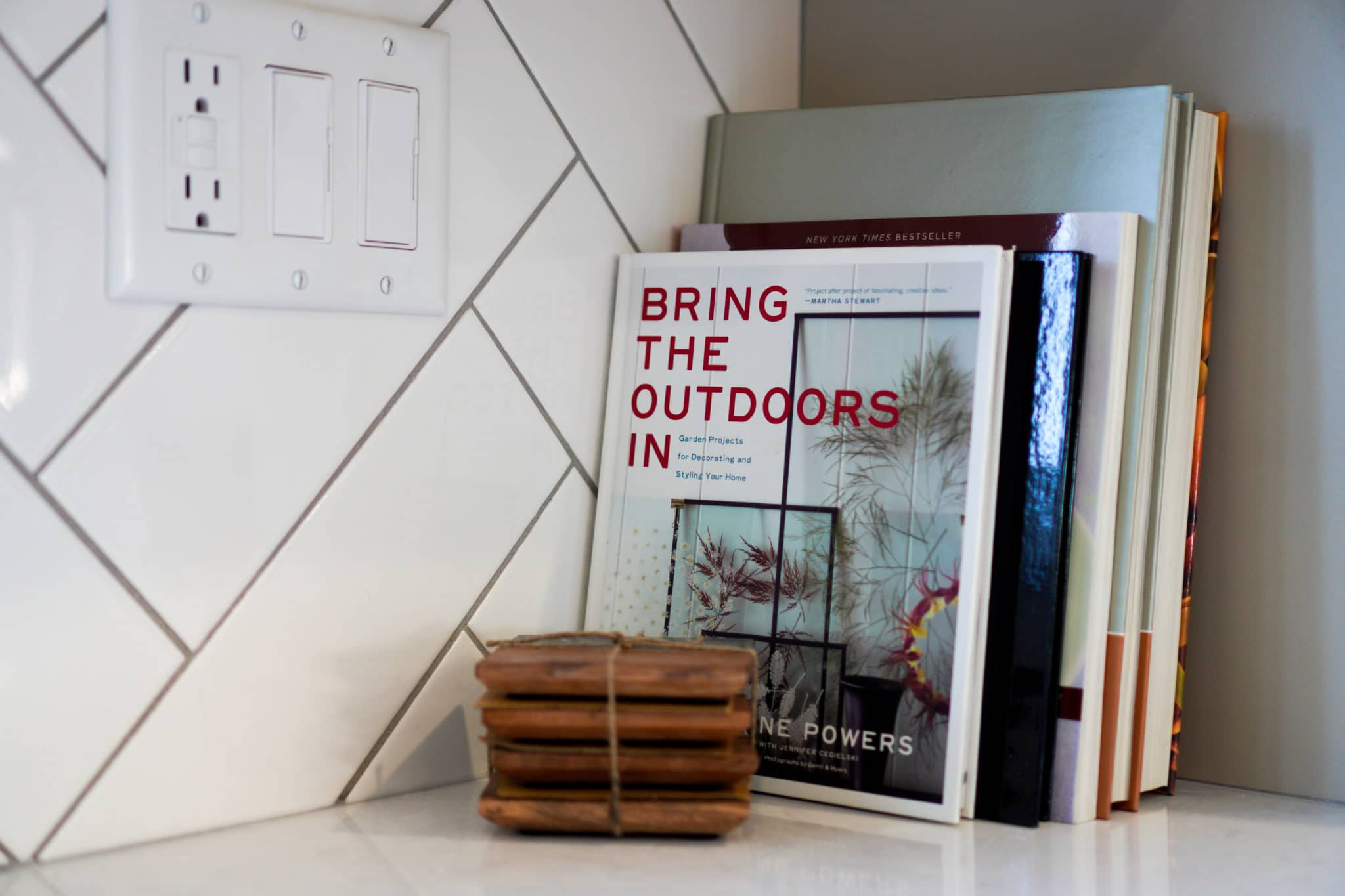 The final style of decor we included was the farmhouse style. This style of decor is super popular right now, which means that it's also easiest to find in stores near you. With this style, layers and lots of variance with decor really gives it the farmhouse feel. You really can't go overboard with this look. Some of the key items to include are wood tones, wicker, live plants, ceramic, and glass.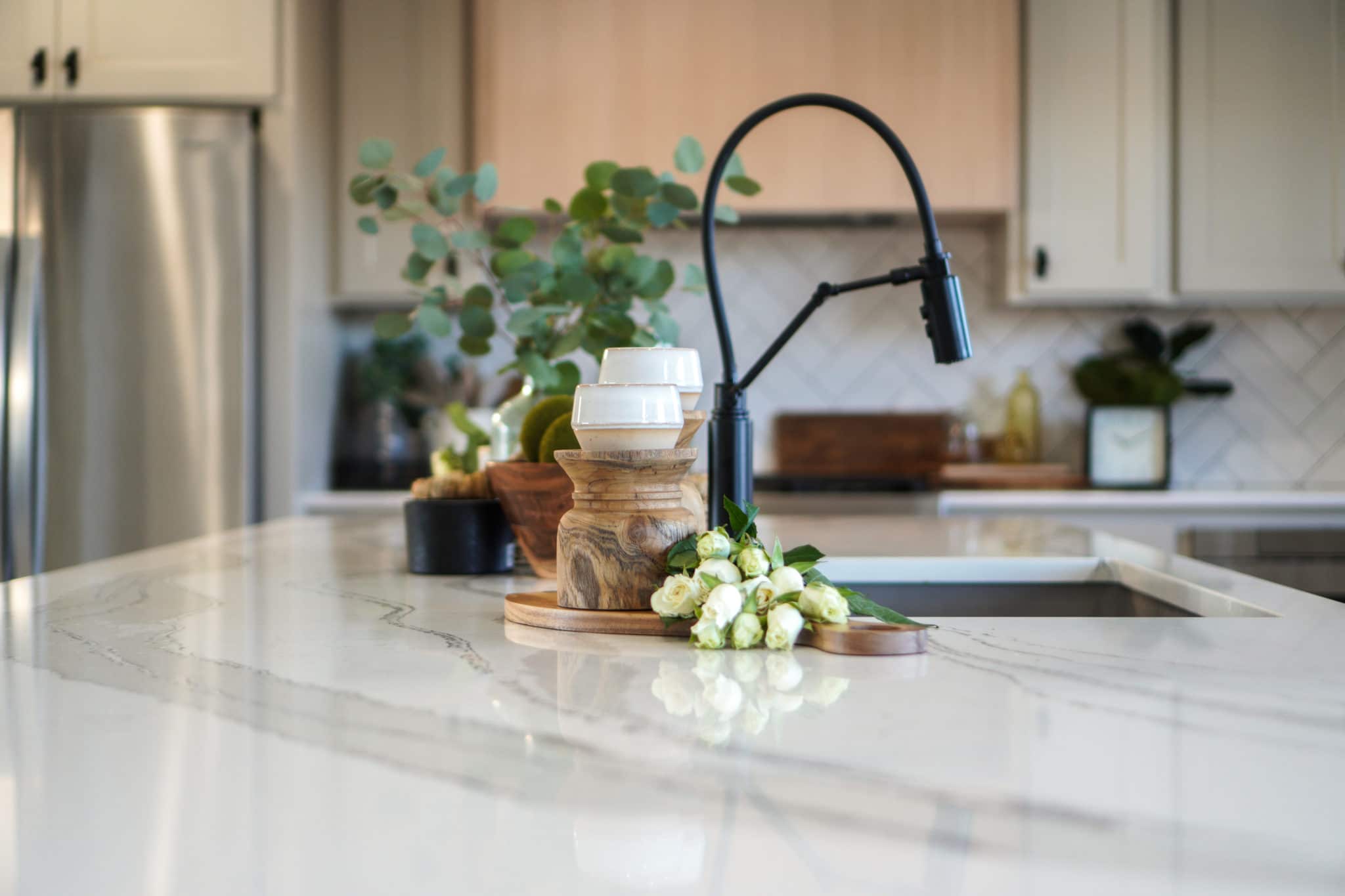 As you'll see in the video, some of the same spaces in the same kitchen really take on a new look each time the decor is switched out. Your space can do this same thing with different styles of decor as well. If you use any of these styles or techniques, share them with us on Instagram (@AdvantageDesignandRemodel) or FaceBook (Advantage Design + Remodel). We would love to see how decor can change your space!