Finding the right countertops and cabinets is key.
If you're remodeling your kitchen, a key part of the design process is finding the right countertops and cabinets. More than any other piece in your kitchen, your stylistic choices here will set the tone for your new kitchen. While you might already have a vision of what you want in your head, you may find finalizing your countertop and cabinet decisions more difficult than you originally imagined. There are many different types of countertops to choose from—and that's before you even consider the many colors and looks within each type of countertop!
In this article, we'll review the five most popular kitchen countertop materials and the advantages (and disadvantages) of each. We'll also discuss why each type might be a good fit for your home's kitchen.
Granite
Granite is both beautiful and durable. If you love the look of natural stone, it's hard to beat granite. Granite really shines in family kitchens, where it can stand up to regular wear-and-tear. It can have hot pans placed on it without damaging the surface. It can stand up to cuts and gouges. If properly sealed, it repels liquids and resists staining. It, in effect, is as solid as stone.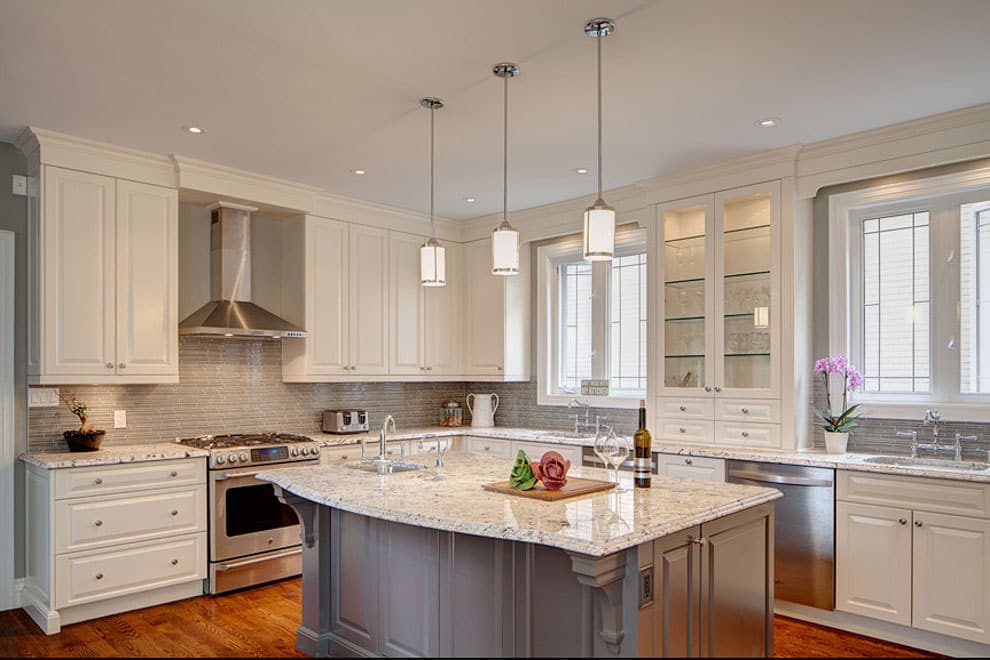 This doesn't mean granite is without its limitations. For one, it's natural stone, so you're limited to just the colors and styles found in nature. Most of the time, this means the natural veining of granite—you won't find the uniform patterns of quartz countertops here. Granite is also very heavy: if you're refurbishing older cabinets as part of your kitchen remodel, you may need to reinforce them in order to have granite countertops installed.
Quartz
Quartz is the most popular countertop material, and it's not hard to see why. Just like granite, quartz is durable and stain-resistant. Unlike granite, you aren't limited to just the colors and patterns of natural stone, which means quartz can go in more kitchens and match more cabinet options. In short, quartz is stunning: look at the options available from Cambria Surfaces, for instance, and you'll see an unparalleled richness of color and beauty.
Just like granite, quartz countertops can shine in any kitchen. If anything, the challenge homeowners face is narrowing down their choices and finding the perfect color. This is one of the reasons why it makes sense to work with a professional designer on your kitchen remodel. You'll want all the help you can get finding the perfect countertops and cabinets for your project.
Butcher Block
It's not hard to see why homeowners love butcher block. It's beautiful, compliments many cabinet styles and colors, and brings warmth to the kitchen. There's something about wood countertops that just feels cozy. This makes butcher block a great fit for kitchens going for a decidedly retro or vintage look.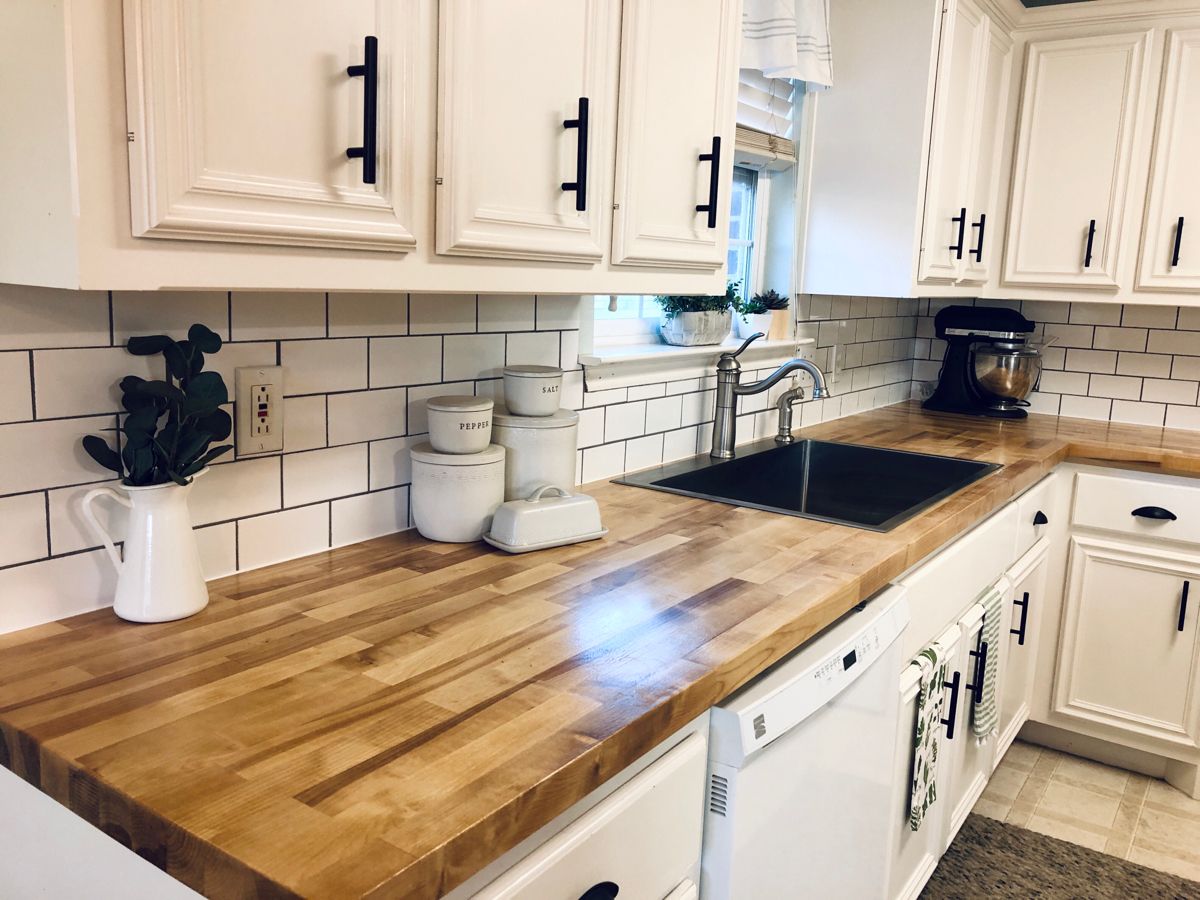 Butcher block countertops do need special attention and care. Start by ignoring the name altogether: they're not cutting boards and shouldn't be used as one. You'll also need to be careful about moisture: any liquid can soak into the surface, staining or contaminating it. This includes any juices from food prep. For as great as it looks, butcher block can end up being a liability when it actually comes to using the kitchen. If you want the look of butcher block, consider using it in only part of your kitchen, such as the island.
Stainless Steel
There's something about stainless steel that will never quite go out of style. Ever-sleek and shiny, it's also stain-proof (as you might have guessed from the name) and can handle the heat of hot pans. After all, there's a reason why many of today's homeowners go with stainless steel appliances. Bringing that same modernity and practical durability to your countertops isn't a stretch.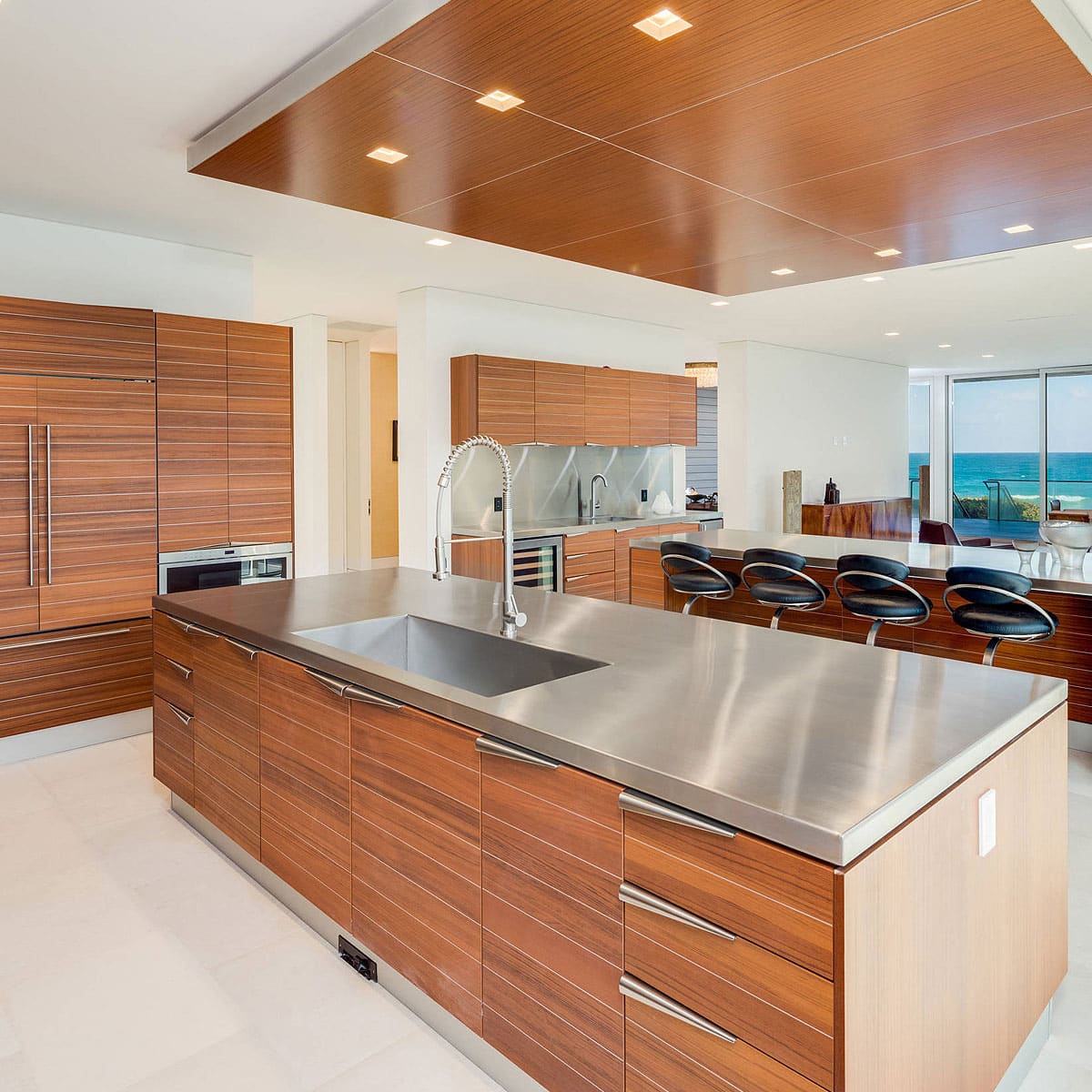 For all of its positives, stainless steel isn't a fit for every kitchen. It's cold to the touch and may make your kitchen feel a little clinical—stainless steel can remind some people of commercial kitchens or even doctor's offices. Contextually, it fits in kitchens with modern styling. If you're planning on using stainless steel, make sure your other design decisions, including your choice of appliances, match.
Marble
There's a reason the ancient Greeks and Romans used it to build temples and monuments. Marble is beautiful. It looks incredible in any kitchen. In many respects, it's completely timeless: you can count on marble to never go out of style.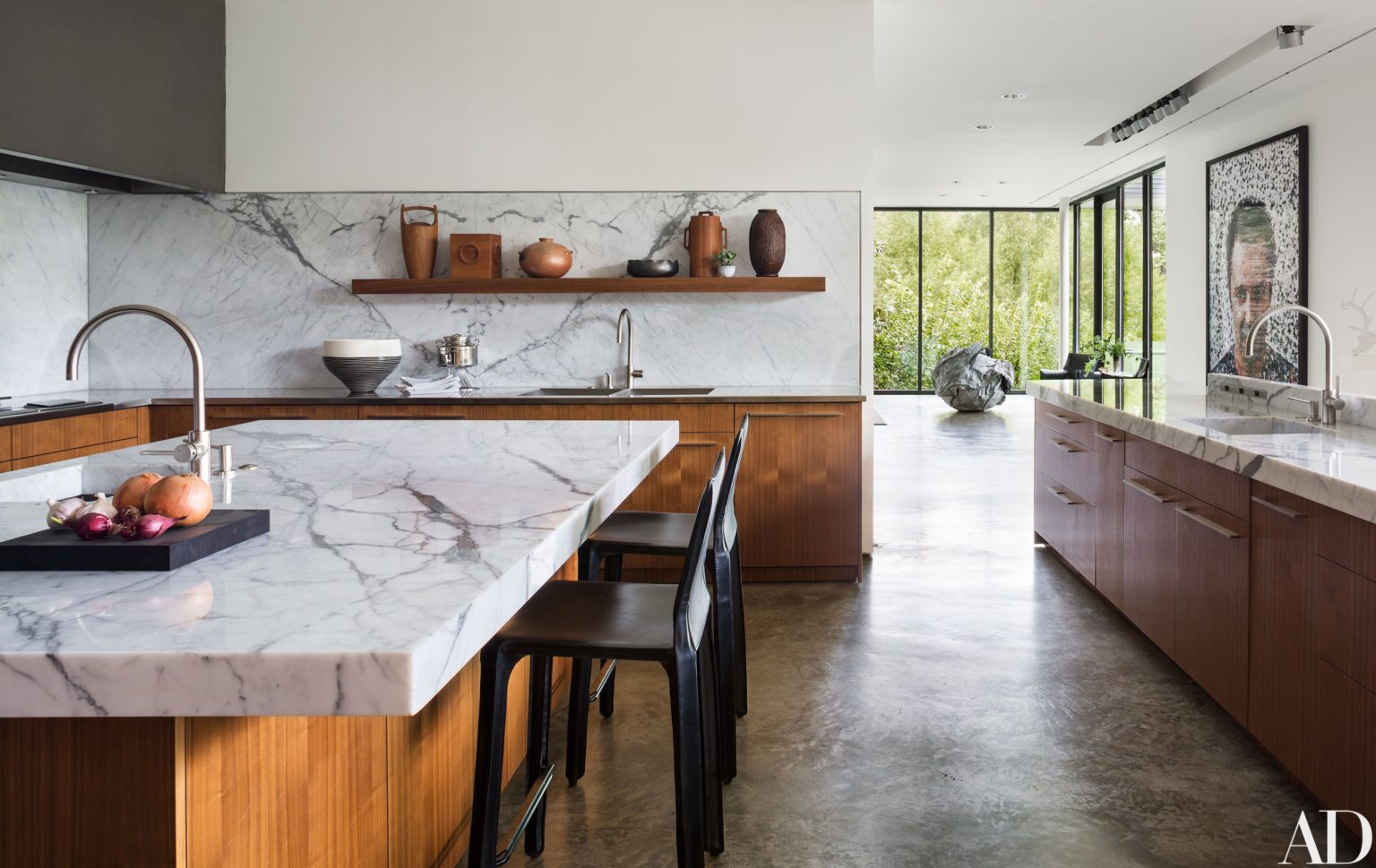 Marble does have its practical limitations, however. For one, it's less durable than other stone countertops like granite and quartz. Marble can absorb liquids and pick up stains relatively quickly. If you feel like you need to add marble countertops to your kitchen, treat it the same way you would butcher block: feature it on an island or isolated part of the countertop where you won't be handling any food prep.
Find the right countertops for your new kitchen.
Translating your vision for your new kitchen into reality is harder than it looks at first glance. This is where working with a design professional can really pay dividends. A remodeling design expert can guide you through the kitchen renovation process and point you in the right direction when it comes to finding high-quality materials. More than that, they can consult you on what countertop and cabinet pairings look good together and—perhaps more importantly—which you should avoid.
For a full overview and breakdown of the five countertop materials reviewed above, check out this new infographic. It contains a full pros-and-cons list for each material, as well as what you should consider before adding any of these countertops to your kitchen.