The Remodeling Process is a true emotional journey, full of twists and turns, and this is why we promise that Advantage Design + Remodel will be there for you every step of the way. 
When you start a remodel, the best way to prepare is to know what to expect. We want you to be prepared for the rollercoaster of emotions as well as the rollercoaster your home will be on. 
The first major step is finding the right remodeling partner. There are so many things you don't love about your home. Whether it's dated and ugly designs or the embarrassment of having people over, you are ready to start your remodeling journey. 
You've got lots of ideas for your remodel, but don't even know where to start. Unfortunately, due to budget constraints and limitations, your expectations may change. Think about your home as an investment. If you want a nice car, you're not going to buy the cheap or shortcut option. It is key to think of your home in the same manner. There will always be a cheaper option, especially when it comes to design. Beware of free designs, as they may prove exactly why they were free when it is much too late.
At Advantage Design + Remodel we create a 3D rendering of your remodel so that you can see and feel exactly what it will look like in your home. This is always an exciting step because it's the calm before the storm. You will know exactly what you are in for and will have something to look forward to in the coming months during your remodel.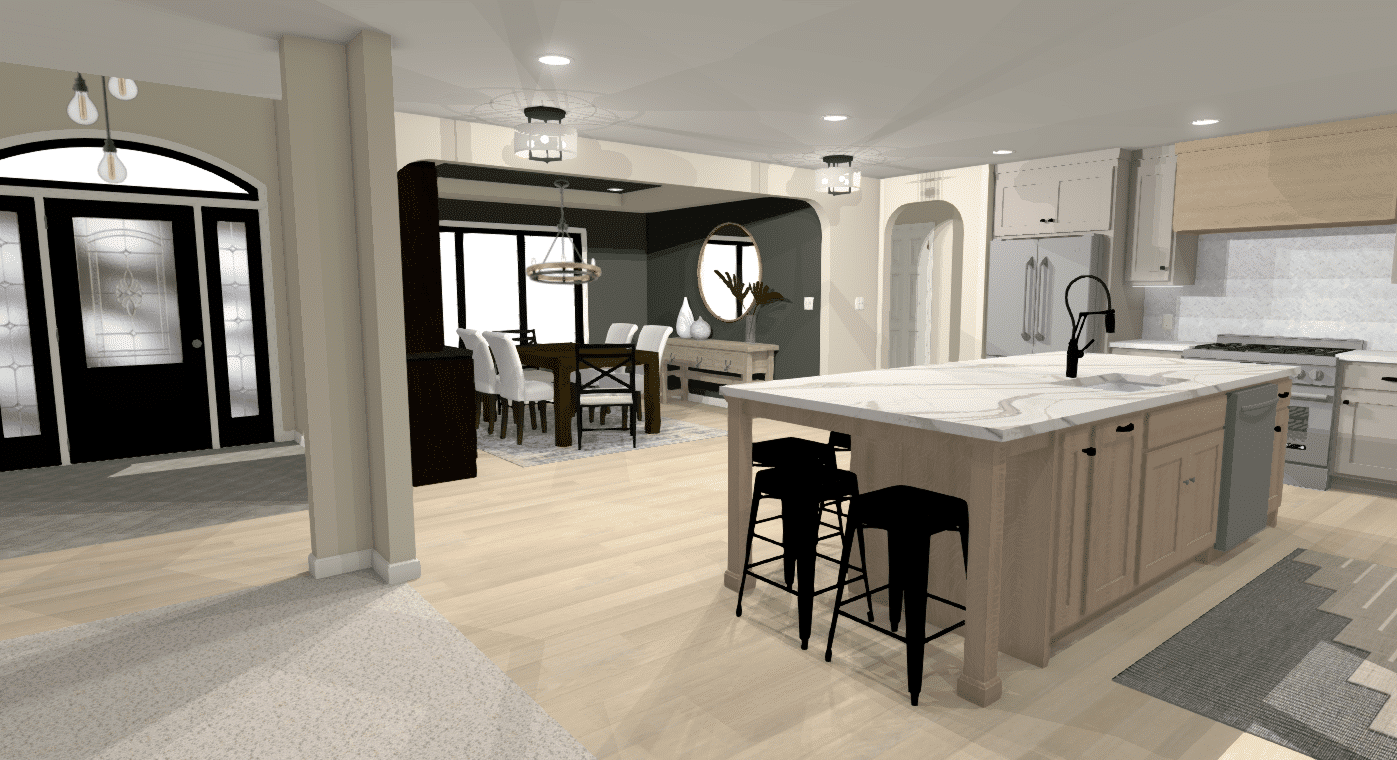 After your design is finalized and you sign a contract, it is time to officially start your remodel! This is where we take over to make it as simple as possible. We know you'll be busy creating a temporary space and packing up your valuables, so we cover all scheduling and planning for the remodel. 
When demolition starts, the remodel officially starts! This is always an exciting day. We will get pictures of you on your last day in your space and you can even put a sledgehammer in the wall! We love letting our clients start their demo (and take a little anger out on a space they don't like!) Once you've finished your demo, our guys will get to work on the hard stuff. Whether it's an entire wall or just cabinets and countertops, they'll make sure it's all gone. Emotionally, this is your final day with the space and it can be hard to say goodbye. In addition to saying goodbye, this is the day your life changes for the time being, because you won't have the kitchen or bathroom that you usually do. There's no going back from here!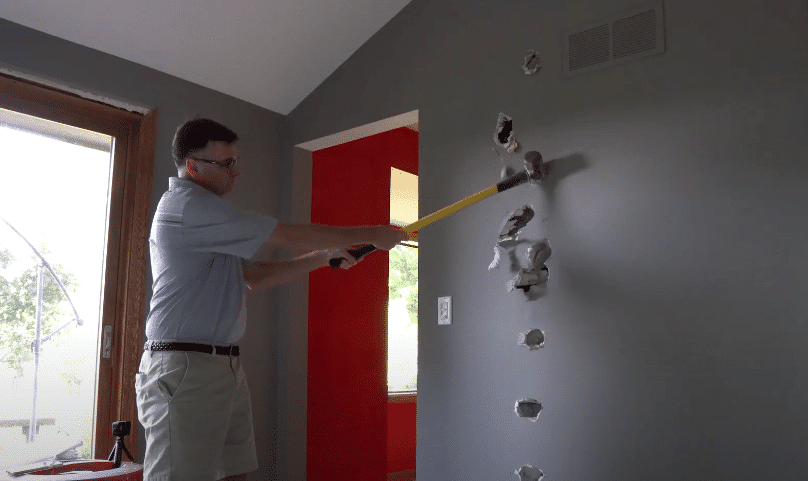 After demo, you will see a lot of our trade partners, maybe even more than us! We will do framing, plumbing, and electrical work. This may feel like it takes forever, since you don't see many physical changes. We promise there's a lot going on behind the scenes. This time is definitely hard on you, as you adapt to a missing space in your home as well as lots of dust. We put up dust walls and run our BuildClean air filter to keep your home as clean as possible. 
Once framing, plumbing, and electrical work are done, it is time for drywall! Emotionally, this is where things start looking up. It also helps your space look like a real room–rather than just framing on a construction site. After drywall, you're officially out of dust valley! 
Next in the process comes cabinets and countertops. When these come, you will start to see what the final product of your space will truly look like. You may be getting tired of the same old restaurants, but hang in there. The light at the end of the tunnel is upon us! 
It is finally time for tile, trim, painting, and installation of appliances and fixtures. This is when your space will really come together! The finishing touches will happen and your excitement will grow each day. (You'll wonder if it's really your space at least a few times.)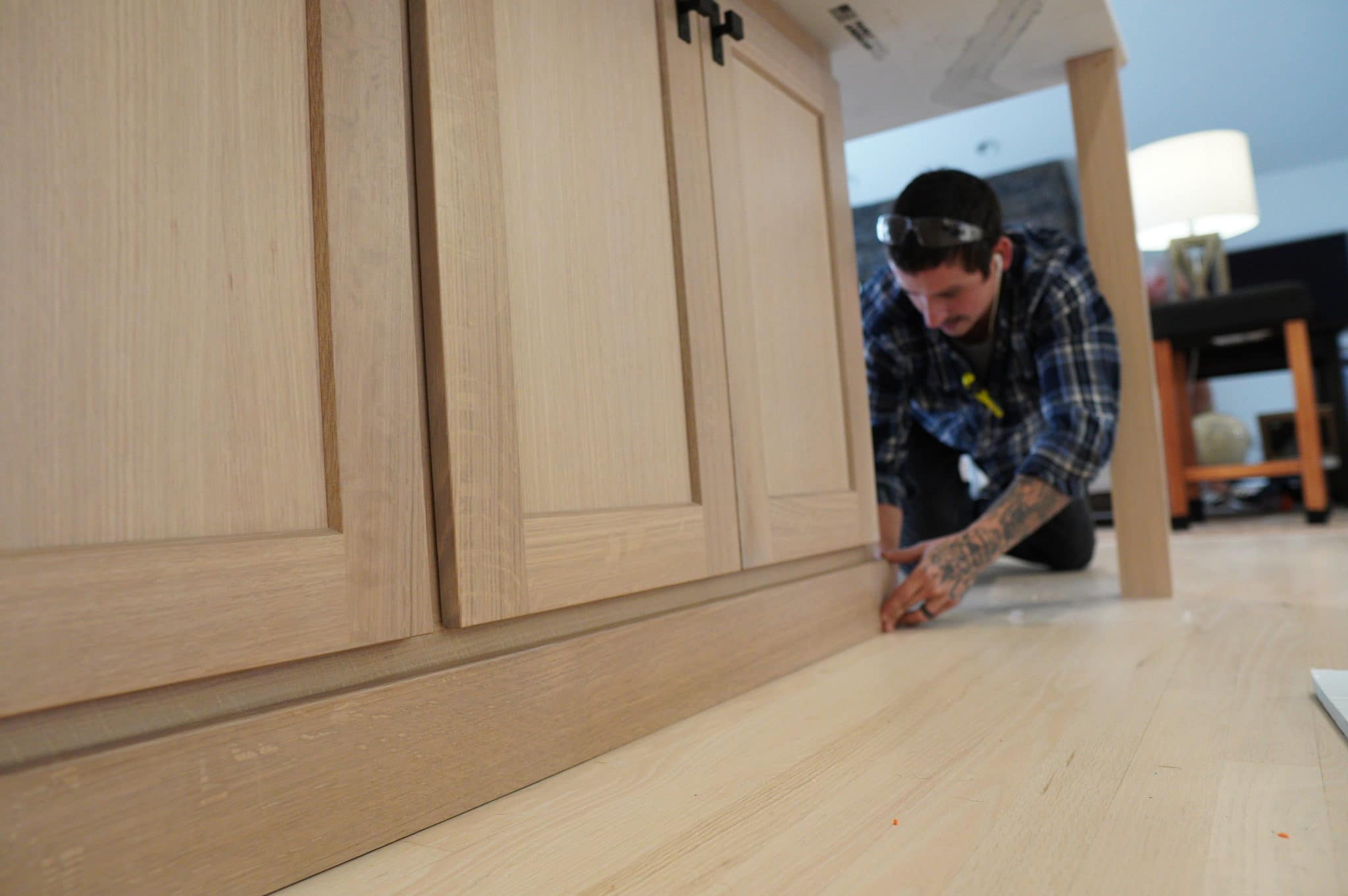 After the final inspection, your remodel will be done! You will have conquered the remodeling rollercoaster – congratulations!. You will finally be able to truly Love Where You Live!